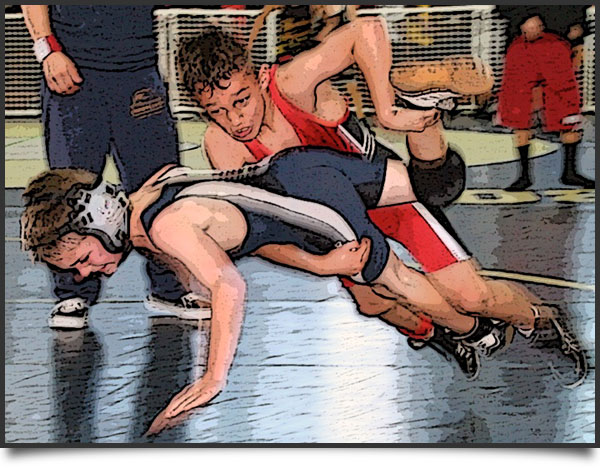 TEAM REIGN WRESTLING (Orange County)
One of the most challenging sports on the planet! With constant movement and stress on every muscle on your body, wrestling will help make you a complete athlete. Reign wrestling will give you an in depth understanding of proper positioning and technique to turn beginning level wrestlers into elite level athletes. It is a great opportunity to work on technique, conditioning, and/or match error correction that is relevant to their development or area in need of improvement. We can help push you to new heights you never thought you could achieve!
(Please note that we are looking for members who have a strong work ethic, dedication, and a sincere commitment to wrestling.)
WRESTLING CLASSES
Young Beginners (Ages 5-7): Mon/Wed 5:00-6:15pm
Beginners (Ages 8-14): Mon/Wed 5:00-6:15pm
Intermediate/Advanced (Ages 6-14): Mon/Wed 5:00 – 7:00 pm , Fridays 4:30-6:00
High School: Please contact for in-season training
Private Training (Optional)
Technical Skills Training: TBA
hhh
gggffjj
hhgg
gfjhgfjhfff
jhhjhjhjhjgh
CHECK OUT OUR WRESTLING STAFF…
Mark Munoz: Wrestling
NCAA National Champion
2x All-American
2x California State Champion
"Mark is one of the best technicians I have ever seen! In addition to that he is a great teacher and an outstanding person!" – Cliff Jarmie (Head Coach Laguna Hills High School)
Matt Lopez: Wrestling
4x Arizona State Champion
Greco National Champion
2x Freestyle Western Regional National Champion
Steve Esparza-Davidson: Wrestling
CA High School State Champion
High School National Champion
Academic All American
SUMMER WRESTLING CAMPS
JJJJJ
GENERAL INFORMATION
Wrestlers can sign up as an individual or with other wrestlers. Partners are highly recommended, but not required.
Club availability is on a first come, first serve basis.
Please arrive and depart on time! Due to being considerate of other's time, sessions will begin and end at precisely the scheduled time.
Sessions will not be available on or around any standard holidays, including Thanksgiving, Christmas, New Years, Easter, etc.
ff
ff
In the beginning. . .
hhh
hhh
They all start somewhere. . .
hhh
hhh
Do you have what it takes. . .