News & Events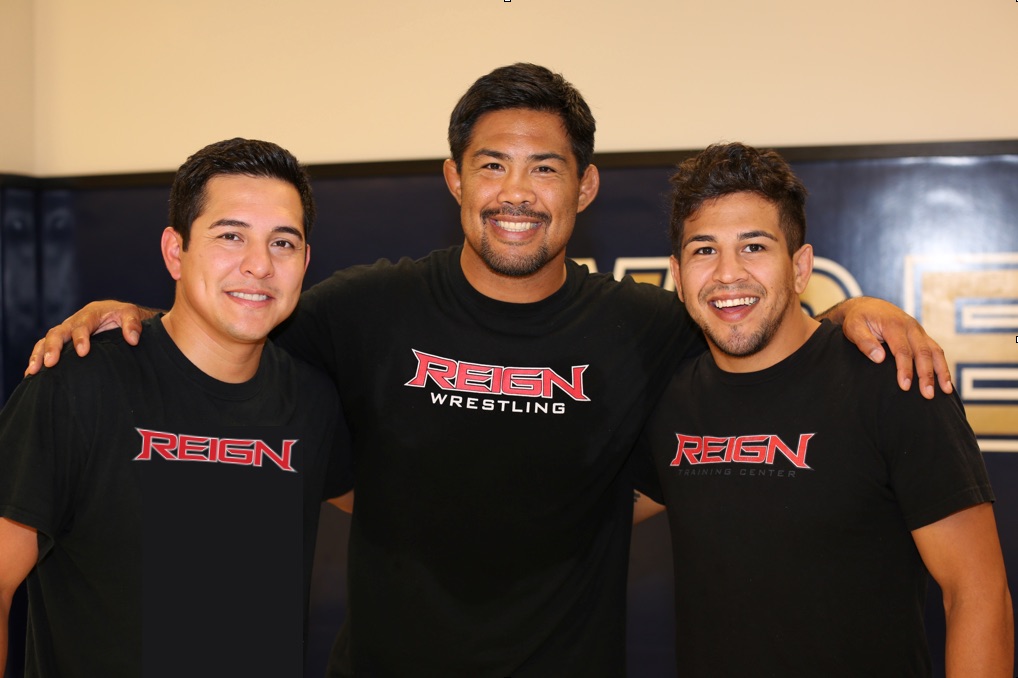 With World Class clinicians comes world class technique! Get to know our Reign WC Coaches!
Mark Munoz: Wrestling
NCAA National Champion
2x All-American
2x California State Champion
"Mark is one of the best technicians I have ever seen! In addition to that he is a great teacher and an outstanding person!" – Cliff Jarmie (Head Coach Laguna Hills High School)
Mark grew up in northern CA where he wrestled under Mike Minahen at Vallejo High School. He wrestled his way to a two-time State Championship, an Asics First Team 
All-American
, a 1995 National High School Champion, and the 1996 NHSCA National High School Champion. Mark was also on the honor roll for all four years and a member of the National Honors Society. That same year, Mark won a silver medal for the USA Junior National Team and finished fifth in his weight class at the FILA Junior World Wrestling Championship. Mark went on to compete at 
Oklahoma State University
, where he compiled 121 wins overall, was a two-time All-American, and won a NCAA National Championship in 2001 as a senior. Mark was also a three-year member of the FILA Junior World Wrestling Team, earning the silver medal in 1998. Mark earned a 
Bachelor of Science
 degree in Health Science from Oklahoma State University, and was also a three-time member of the NWCA All-Academic Team. After finishing college, Mark came back to be an assistant coach at Oklahoma State University for two years, helping lead the team to an NCAA National Championship in 2003. Mark then began coaching at 
UC Davis
, before transitioning into a career in mixed martial arts. Mark now lives in Mission Viejo with his wife and 4 children. He has stepped in to help coach at Trabuco Hills High School where his son will compete in his freshman year as a Mustang.
Matt Lopez: Wrestling
4x Arizona State Champion
Greco National Champion
2x Freestyle Western Regional National Champion
Matt is a native of Arizona where he won four individual state titles while also helping Sunnyside High Sschool win four team titles as well. Upon leaving high school, SHS had won eight titles in a row. Matt finished his career with a 154-4 record and was named 2005 Arizona Co-Wrestler of the Year along with teammate Nick Gallick. Matt earned himself the title of both Greco and Freestyle National Champion multiple times and went on to wrestle for the Sun Devils @ Arizona State University. Matt currently lives in Lake Forest while he pursues his dream to get to the next level.
Steve Esparza-Davidson: Wrestling
California HS State Champion
HS National Champion
Academic All-American
gg
"Steve is probably one of the most talented wrestlers I've ever coached!" – John Azevedo (At the time Head Coach Calvary Chapel High School)
hh
Steve grew up right here in Orange County where he won a High School State Championship and a High School National Championship for Calvary Chapel High School. As a senior with a season record of 41-1, Esparza earned The Times' Orange County wrestler of the year award. He went on to wrestle at Cal Poly San Luis Obispo where he earned himself Academic All-American honors all four years. Steve now lives in Foothill Ranch with his wife and 2 children.
_______